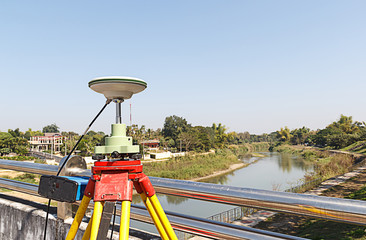 GPS Surveying in Geelong
For large scale construction or development projects on sites that are open and have been cleared, surveying needs to be completed on a much grander scale. GPS surveying is a highly effective method that uses satellite technology to provide location readings with an accuracy of nearly 20mm. It works by providing latitude and longitude positions precisely without requiring any measurement of angles or distances between pre-determined points. Geelong Land Surveyors provides expert GPS land survey services for businesses and council bodies in the local area.
Different Types of GPS for Land Surveyors
GPS surveying typically uses one of three different methods commonly used by land surveyors. At Geelong Land Surveyor, we use:
Static GPS Baseline – Used to define precise coordinates for survey points by simultaneously documenting GPS observations over a familiar and unfamiliar survey point for a minimum of 20 minutes. The recorded data is then processed to deliver coordinates with a level of accuracy better than 5mm.
Real Time Kinematic (RTK) Observations – One receiver is fixed in position over a single recognised point. This is called the 'base station'. Another receiver – this one called the Rover Station – moves between positions. Its positioning is then recorded and stored in mere seconds, using radio technology to provide coordinate correction. RTK Observations offer a degree of accuracy similar to baseline measurements within 10km of the base station.
Continuously Operating Reference Stations (CORS) – CORS involves the permanent installation of a GPS land survey-quality receiver in a designated location that thereafter acts as a distinctive starting point for any GPS surveying conducted in the region.
Discover How We Can Help You
To enquire whether your block of land is suitable for development purposes, make sure it has been sufficiently cleared and is ready for use. To find out more about GPS surveying, speak to Geelong Land Surveyors by calling 0412 722 261 or contacting us online.