Surveys are crucial to the process of land development. The most important assessment you can have completed on your property is a title boundary survey or title re-establishment survey. Not only will this accurately identify the correct boundaries and properties lines, it will also provide the opportunity to discover any errors in dimensions.
What is a title re-establishment survey?
Determines property boundaries as described in the certificate of title
Defines easements or encroachments and their locations
Shows limitations imposed on the property
Provides the opportunity to identify errors and issues

A title re-establishment survey is mandatory for subdivisions and when building on a boundary and can highlight anomalies between your possessory right – what is in your possession – and your ownership rights – what you actually legally own.
These surveys inform buyers if there are any encroachments, particularly neighbouring fences, which may have shortened your possessory area. The survey is particularly important when doing a two-lot battleaxe subdivision when requiring three-metre access at the side of the property as it can highlight the limitations of the project from the outset.
Correcting title errors are of utmost importance, particularly as it can increase (or even decrease) the value of the property through adverse possession: the acquisition of land after 15 years. This is particularly applicable when fences have failed to match the official title boundary. The survey provides the baseline information for all other work on the property.
Why you could need a title survey
For subdivisions
For building works
When building a boundary fence
To settle disputes or investigate encroachments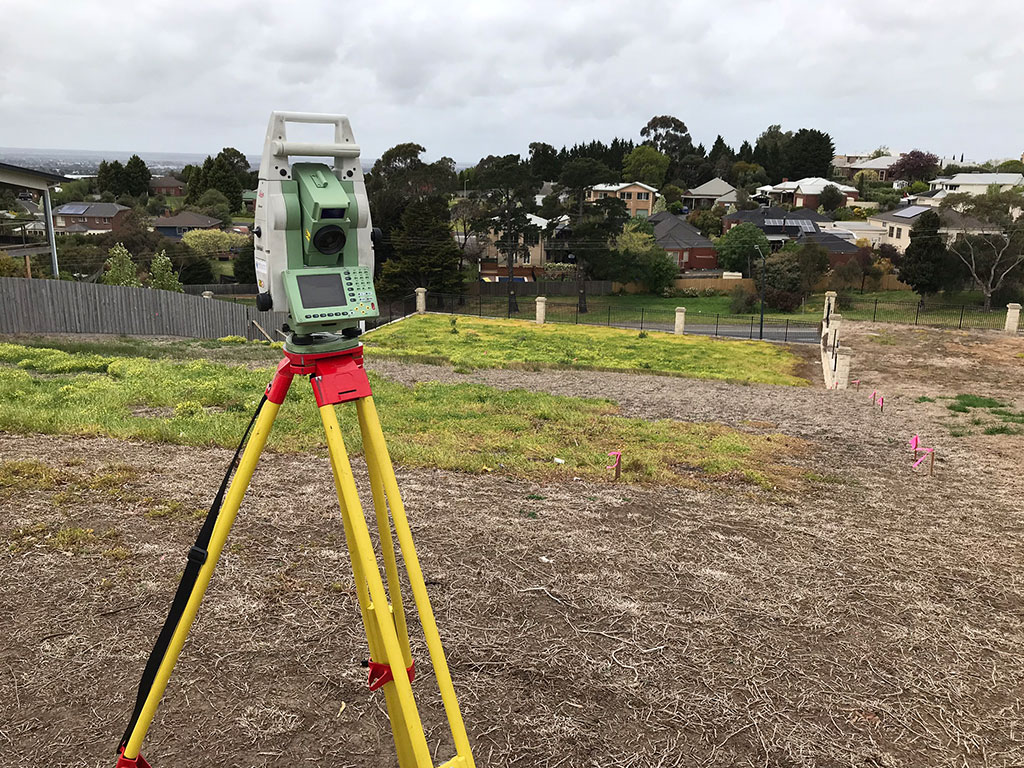 When going into any development, from sub-divisions to general building works to fences, you need to get the facts first. The title boundary survey explains the facts and once you've got them you know your capabilities and limitations.
It is important, from a time and financial perspective, that you are not taking too many steps forward only to find you have to take even more steps back. Get your facts straight and know what your block is about from the beginning.
A title boundary survey is usually used by itself or in combination with a features and levels survey if using an architect. When the two survey are combined you have a complete picture of the property.
What is the process?
Find a licensed surveyor
Understand the planning regulations involved
Know that errors could be found
Give yourself plenty of time

A title boundary survey must be completed by a licensed surveyor such as Geelong Land Surveyors. It's important to note a land surveyor is not a building surveyor. A building surveyor is a licensed and insured professional whose field of expertise is in understanding building laws, codes and construction standards, whereas a land surveyor is the only professional who will be able to tell you if your boundaries are correct and if you can legally place a structure on your property boundary.
If your surveyor finds errors they will then work with Land Use Victoria – the titles office – to rectify the incorrect information. The State Government guarantees every title in the titles register at Land Use Victoria and often problems can be fixed within a day or two. Clients can also make claims for financial compensation for changes to their land size though the titles office.
The most important thing to remember is that land planning takes time and it is important to factor this is to your applications and expectations. Speak to Geelong Land Surveyors about how to budget both your time and money.