Adverse possession is a set of laws whereby someone in possession of property they do not own may have a legal right to claim that land after a certain period of time. In Victoria a person applying for adverse possession must have had uninterrupted and exclusive possession of the land for at least 15 years.
What is an adverse possession survey?
Needed to apply for adverse possession of land
Used to correct title boundary and ownership
Is common with rural land and well as urban land
A survey to assess the potential for adverse possession needs to be completed so both parties are adequately informed about their legal positions.
Recently we carried an adverse possession claim out in East Melbourne where the owner gained an extra 16sq meters which equated to a value of over $120k.
Once the survey is complete it will be used to correct the title boundary through the Land Use Victoria and by adhering to the Transfer of Land Act. If a piece of land is disputed the survey will determine the rightful owner, including if transfer of ownership is necessary through adverse possession.
Rural land ownership often have disputed boundaries and adverse possession can be worth thousands of dollars because usually several acres, at a minimum, are involved. When buying rural land take note of the real estate agency advertisement. If it says an approximate number of acres then you know a title boundary survey hasn't been done.
Why you could need an adverse possession survey
Solve disputes
Correct errors
Gain ownership of land you have been occupying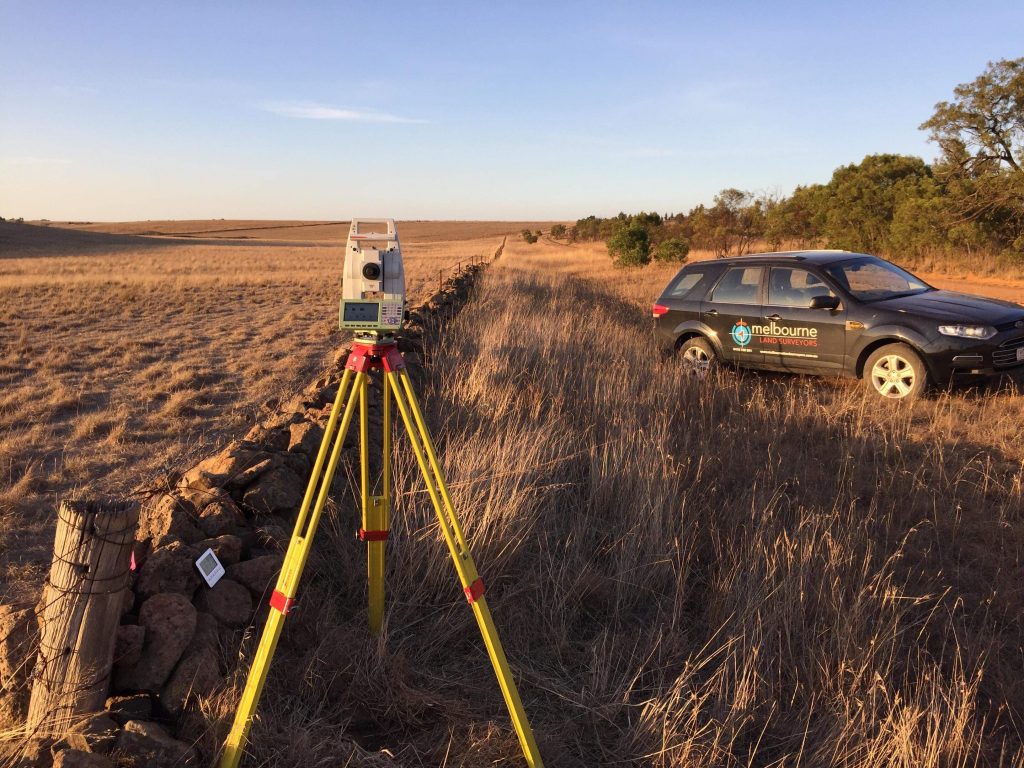 An adverse possession survey can solve existing disputes while also helping to prevent issues arising in the future. It is particularly important if landowners want to prevent adverse possession by drawing up a contract which can be as simple as a few written sentences signed by both parties.
A simple contract can prevent the costs associated with moving fences or even buildings that may have been situation incorrectly. The contract negates the need to correct the errors on the land as long as both parties agree.
Rural areas are usually the places most heavily affected by adverse possession claims. Fences are frequently placed in the wrong spot, often by farmers trying to find easy solutions for themselves and their neighbours. Even if the fence is knowingly placed incorrectly, adverse possession claims can be made after 15 years if no written contract is in place.
Old titles, such as those in Point Lonsdale, Queenscliff and Newtown, are often at the centre of adverse possession claims because the titles are usually out by 0.5-2 metres on each side. Often one claim sparks a chain reaction as each neighbour seeks to have their title rectified to their benefit.
How do you fix issues with an adverse possession survey?
Speak to a surveyor
Understand adverse possession is able to be triggered after 15 years
Know you may need a lawyer
Adverse possession claims – which cannot be made against the Crown, council-owned land and land owned by other authorities – are legally complex and require a licensed surveyor who can help you understand the process. It's also important to involve the other party so they are aware of their rights and responsibilities.
Because adverse possession is triggered after 15 years it's important to have some sort of written agreement in place with the neighbour. You don't need a lawyer to draw up that contract but you may need one for an actual adverse possession claim. Be guided by your surveyor.