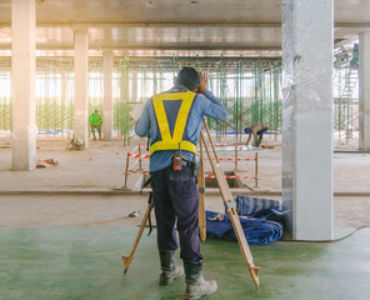 Re-establishment Survey Specialists
A common cause of disputes between neighbours is the clarification of land ownership in relation to property boundaries. If the original titles have gone missing and one neighbour claims ownership of part of the immediate next door neighbour's land, those boundaries will need to be re-established in order to resolve the dispute. This requires the services of a licensed surveyor who will complete a re-establishment survey to either clarify existing land ownership claims or revise the boundaries. If you require a re-establishment survey to determine the boundaries of your land, get in touch with the trusted team at Geelong Land Surveyors.
Available for a Variety of Uses
In addition to settling ownership disputes, a re-establishment survey can also be used when development or construction is going to take place on or near the title boundary, and also when boundaries need to be verified prior to the purchase or sale of property. Geelong Land Surveyors provides property owners and land developers with a variety of re-establishment survey services. These include:
Defining the location of the title boundaries relative to the current site occupation
Marking title boundaries
Recognizing title issues and rights
Devising and supplying a re-establishment plan
Providing you with qualified advice on any issues and your rights
Contact Us Today
A re-establishment survey is the most effective means of resolving property ownership conflict. To determine your ownership rights and responsibilities regarding your land, get in touch with Geelong Land Surveyors today. Call us on 0412 722 261 or contact us online.