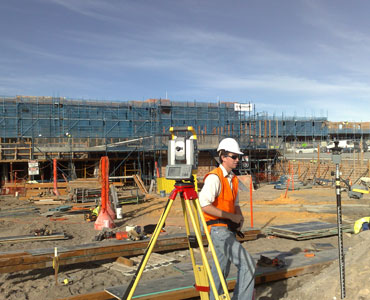 Residential, Commercial & Industrial Subdivision
Property subdivision is often highly attractive to developers, as the land's value typically rises thanks largely to its increased potential for development. There are many reasons why land might be used for residential subdivision, commercial subdivision or industrial subdivision. It might be for the construction of apartment blocks, for industrial use, or even for the building of community parks and major roadways. However, it's important to employ the services of a land surveyor who can guarantee the process is completed accurately. If your business requires expert residential, commercial or industrial subdivision assistance in Geelong, you can count on Geelong Land Surveyors to provide superior quality service and advice.
Expert Services for All Sectors
Geelong Land Surveyors brings a wealth of experience and know-how to deliver superior subdivision services to local businesses in the residential, commercial and industrial sectors. We provide you with the option of either including each phase of the subdivision process in your package, or simply picking and choosing the stages you require. As land surveyors, we place immense value on applying precision accuracy to our work, demonstrating that everything we do reflects the thoroughness and attention to detail we expect of ourselves.
Get in Touch with Our Residential, Industrial and Commercial Subdivision Specialists
For more than ten years, Geelong Land Surveyors has been at the forefront of subdivision services for the local community. Whether you require an residential, industrial subdivision or a commercial subdivision specialist, contact us to find out how we can help. Call us on 0412 722 261 or contact us online for further information.